One of the most widespread online advertising tools is contextual advertising. How it works and why it became so popular, we want to tell you in this article.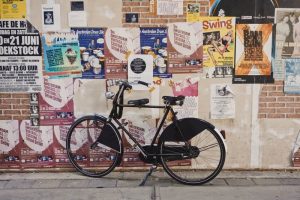 What is contextual advertising?
Contextual advertising (context) is an online advertisement that is shown to users who have shown interest in the advertised product/brand/service. This tool got its name because initially ads were displayed following the topic of the page that the user is viewing (its context). Today, contextual advertising uses not only page themes to determine target users. Ads are also targeted based on user data: region of residence, previously entered searches, interests, etc.
There are different kinds of contexts and types of ads. Advertising can be displayed in the format of a search ad, a banner on the site, a video, etc. We will tell you more about the classification of contextual advertising below. Of course, not every site can implement such a display method, since detailed user data and huge coverage are needed. Search engines provide the broadest opportunities for context. In the CIS countries, these are Google and Yandex.
Ad impressions are configured through special services, such as Google.Ads (formerly Adwords). Therefore, more and more often the phrase "contextual advertising" is used to refer to the tools for advertisers, which are provided by search engines. Due to the politics of search engines, in some niches, there are restrictions for this type of advertising. These are the so-called prohibited topics:
weapons;
medical services and pharmaceuticals;
education;
alcoholic drinks and tobacco products;
adult sites (18+).
What to sell online?
Contextual advertising is suitable for the sale of any legal goods except alcohol, tobacco products, and medicines. Search ads are best for selling items that are in increasing seasonal demand, such as warm clothing in winter and fall. Display ads are most effective for selling products where you offer additional value: discount, gift, below market value, etc.
Depending on what goals you want to achieve, the following types of Internet resources are used:
landing page;
business card;
promo site;
online store;
site directory;
corporate resource;
information portal or blog.
One-page pages, such as a landing page, business card, or promo site, are most often used in context when the advertiser is limited in time or budget. These types of Internet resources are relatively inexpensive and quick to develop, and their content is designed to interact with a specific segment of the target audience. With the help of such sites, you can attract customers for a specific service or generate leads. By driving ad traffic to your online store, you can drive sales growth. So with the help of context, you can draw the attention of potential buyers on the Internet to discounts, sales, or promotions.